Daniel Bryans vicious assault on Sheamus after their match on Monday Night RAW has sparked many rumours about Daniel Bryans future on RAW. Daniel Bryan has been struggling to win the big matches in the past year and when given the opportunity to win the WWE Championship at the Royal Rumble PPV, he was unsuccessful. Now with an opportunity to qualify for the Elimination Chamber PPV, he once again was unsuccessful. This leading to Daniel Bryan snapping and unleashing his anger on the Celtic Warrior.
BrendenPlayz caught up with Daniel Bryan after his match to hear his explanation behind his actions. "Honestly, I don't care anymore" Bryan continued. "I've been working my ass off for 18 months to work up to this moment and when I finally get my opportunity I failed. I failed myself and I failed the fans. But you know what, I realized today that I don't need to add any extra pressure on myself anymore."
Bryan claimed that he had grown frustrated on the lack of fan support throughout his downfall. "The crowd moved on. It wasn't about Daniel Bryan anymore, it was all about the Randy Ortons, Dolph Ziggler, Roman Reigns and so on. They became the fan favourite and they forgot about me".
But when asked about his issue with Sheamus, Daniel Bryan said it wasn't personal. "I don't have a problem with Sheamus, he was just the man to take me to my limits and beat me. I was frustrated at myself and he was the man in my way. It's nothing personal, if anything I respect Sheamus and his recent rise back to the top has inspired me. He has taken on a new attitude and I admire it. Unfortunately for Sheamus, he was in  my way and I had to send a statement to the locker room and Sheamus was the only one there to do it."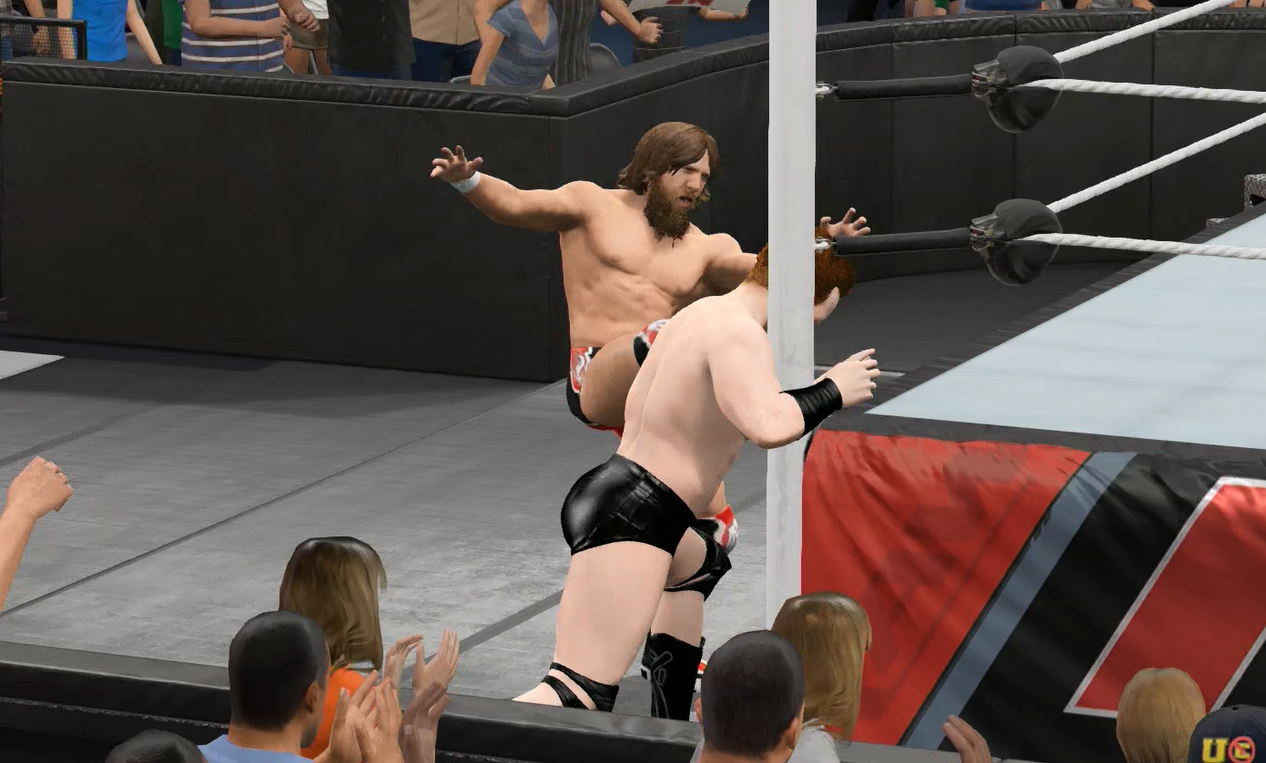 Daniel Bryan's future could perhaps be one that no longer includes the support and appreciation of the fans. Despite taking down a less than favourable Sheamus, the fans have reacted negatively to Daniel Bryan's actions. But despite making it not a personal matter, Sheamus will surely be looking for revenge next week on RAW.
Was Daniel Bryan's decision one that will benefit his career, or will this continue Daniel Bryan's downfall on RAW?
Find out when Monday Night RAW airs next on the BrendenPlayz youtube channel.